EDIT MAIN
CAREER CLUSTERS
---
Cleveland City Schools CTE teachers base their instruction on the Tennessee State Standards for CTE. These are grouped into 12 career clusters plus elementary and middle school content. Within each cluster, several programs of study can help students concentrate in a specific area. Each program of study consists of 4 levels/courses, of which a student must complete two in consecutive order to be considered a concentrator. These are the clusters:
HIGH SCHOOL CAREER & TECHNICAL EDUCATION CAREER CLUSTERS
---
MIDDLE SCHOOL CAREER & TECHNICAL EDUCATION CAREER CLUSTERS
---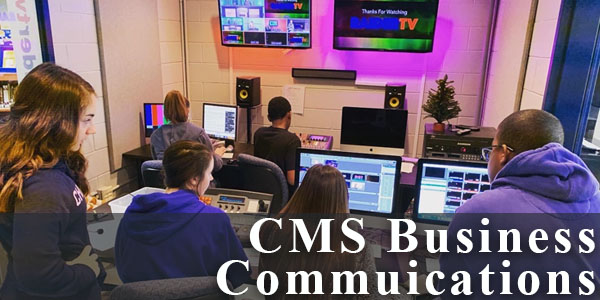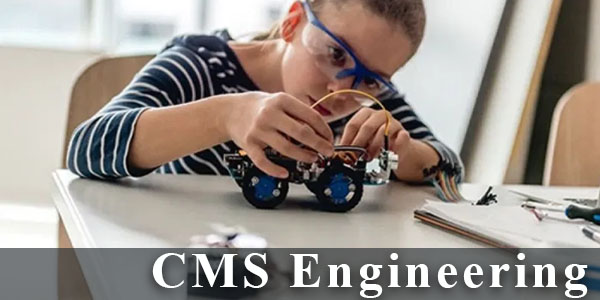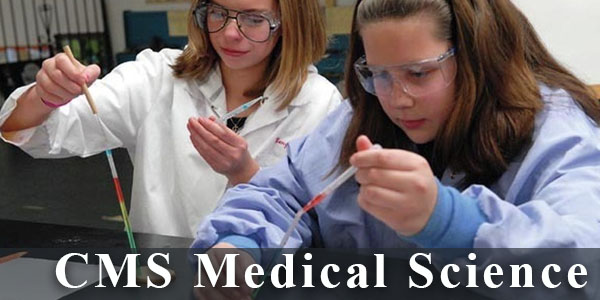 ELEMENTARY SCHOOL CAREER & TECHNICAL EDUCATION
---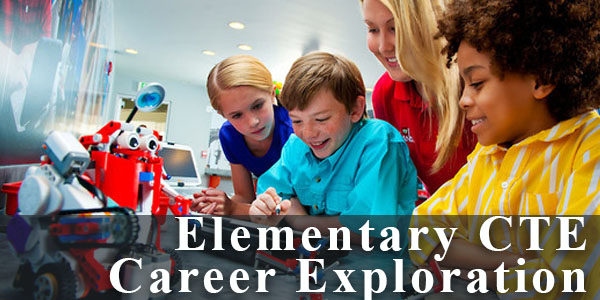 WORK-BASED LEARNING
---
In an increasingly complex global economy, all students must be prepared with intellectual, technical, and social skills needed to compete and contribute meaningfully to their communities. For most, this will mean completing some postsecondary education or training; for all, it will mean learning about themselves and the world of work.
Work-based learning (WBL) is a proactive approach to bridging the gap between high school and high-demand, high-skill careers in Tennessee. Students build on classroom-based instruction to develop employability skills that prepare them for success in postsecondary education and future careers. Through experiences like internships, apprenticeships, and paid work experience, juniors and seniors (16 years or older) may earn high school credit for capstone WBL experiences.
School-based enterprise
---
A school-based enterprise (SBE) is an entrepreneurial operation in a school setting that provides goods/services to meet the needs of the market. SBEs are managed and operated by students as hands-on learning laboratories that integrate National Curriculum Standards in marketing, finance, hospitality or management.
School-based enterprises are effective educational tools in helping to prepare students for the transition from school to work or college. For many students, they provide the first work experience; for others, they provide an opportunity to build management, supervision and leadership skills.
Youth Apprenticeship
---
Youth Apprenticeship provides students with specific occupational skills related to electro and electromechanical, as well as valuable employability skills, interpersonal skills, and a general knowledge of the world of work. Youth Apprenticeship promotes the idea that not all learning happens within the walls of a classroom. Experiential learning, not only provides new information and experiences, but also allows students to make a connection between concepts and skills learned in school with applications to real life experiences in the workplace. Students who successfully complete the program have the option of entering the workforce directly after high school with accrued hours toward apprentice license, applying for a registered apprenticeship position, or enrolling in a technical college or four year university.
Clinical Internship
---
Clinical Internship is a capstone course and work-based learning experience designed to provide students with real-world application of skills and knowledge obtained in a pre-requisite Health Science course. The course is designed to be completed in a hospital, rehab center, medical office, pharmacy, veterinary office, dentist and physical therapy facilities. Students go to medical setting during the class period and intern with a medical career that they are interested in.
Center for Advanced Professional Studies Network (CAPS)
---
Center for Advanced Professional Studies (CAPS) programs are nationally recognized, innovative high school programs. Students fast forward into their future and are fully immersed in a professional culture, solving real world problems, using industry standard tools and are mentored by actual employers, all while receiving high school and college credit. CAPS is an example of how business, community and public education can partner to produce personalized learning experiences that educate the workforce of tomorrow, especially in high skill, high demand jobs.
OUR PARTNERSHIPS
---
An important part of the development and ongoing support for CTE programs is the use of advisory committees. Advisory committees include representation from business and industry, secondary school/career center partners, adult education, postsecondary faculty and administration, and four-year institutions. Business and industry are critical partners because they can review the curriculum and inform faculty about the current knowledge, skills and abilities that students need to be successful in the workplace. Development/changes to curriculum are substantiated through this critical form of feedback ensuring graduates can meet the needs of employers. Many CTE programs offer students the opportunity for internships and our business/industry partners support the programs by offering internship opportunities to our students. Secondary education partners and four-year educational institutions can work together to create a smooth transition from institution to institution. This partnership allows students to begin college-level course work in a career field with a highly developed support system to ensure success.
Our partners help prepare our future workforce by sharing their expertise, time and resources through:
Internships & Job Shadowing
Classroom Guest Speakers
Mock Interviews
Curriculum Review
CTE Advisory Council Membership
Student Competition Judging
Mentorship
Donations for program equipment, certifications, scholarships, & registration fees