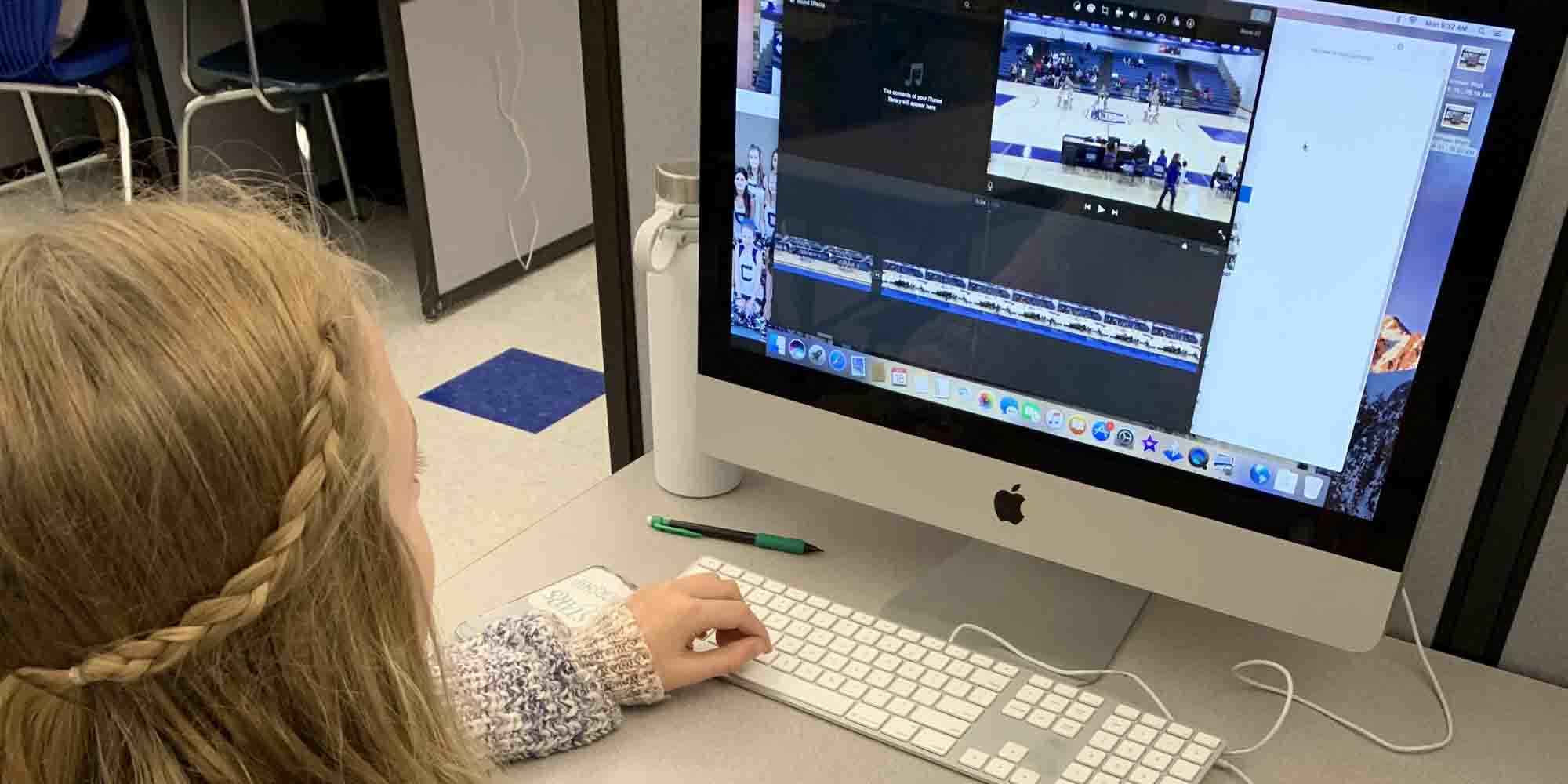 ABOUT THE PROGRAM OF STUDY
Business Communications 1 and 2 practice coding, graphic design, and video editing. Computer Applications students learn skills in Microsoft Word, Power Point, and Excel. They also have the unique opportunity to earn high school and college credit for this dual credit class.
In Broadcasting class, students produce a morning news show each day for the school to watch, called RaiderTV! This class not only gives students a wonderful opportunity to learn more about the broadcasting and communications industry, but it also serves our school in a very important way. Students are trained to operate this industry equipment on their own. For each show a team of students will write and read a script, run audio, create graphics, and live stream the content.
Middle school course work in CTE subjects provides students with a foundation for success in high school CTE courses.