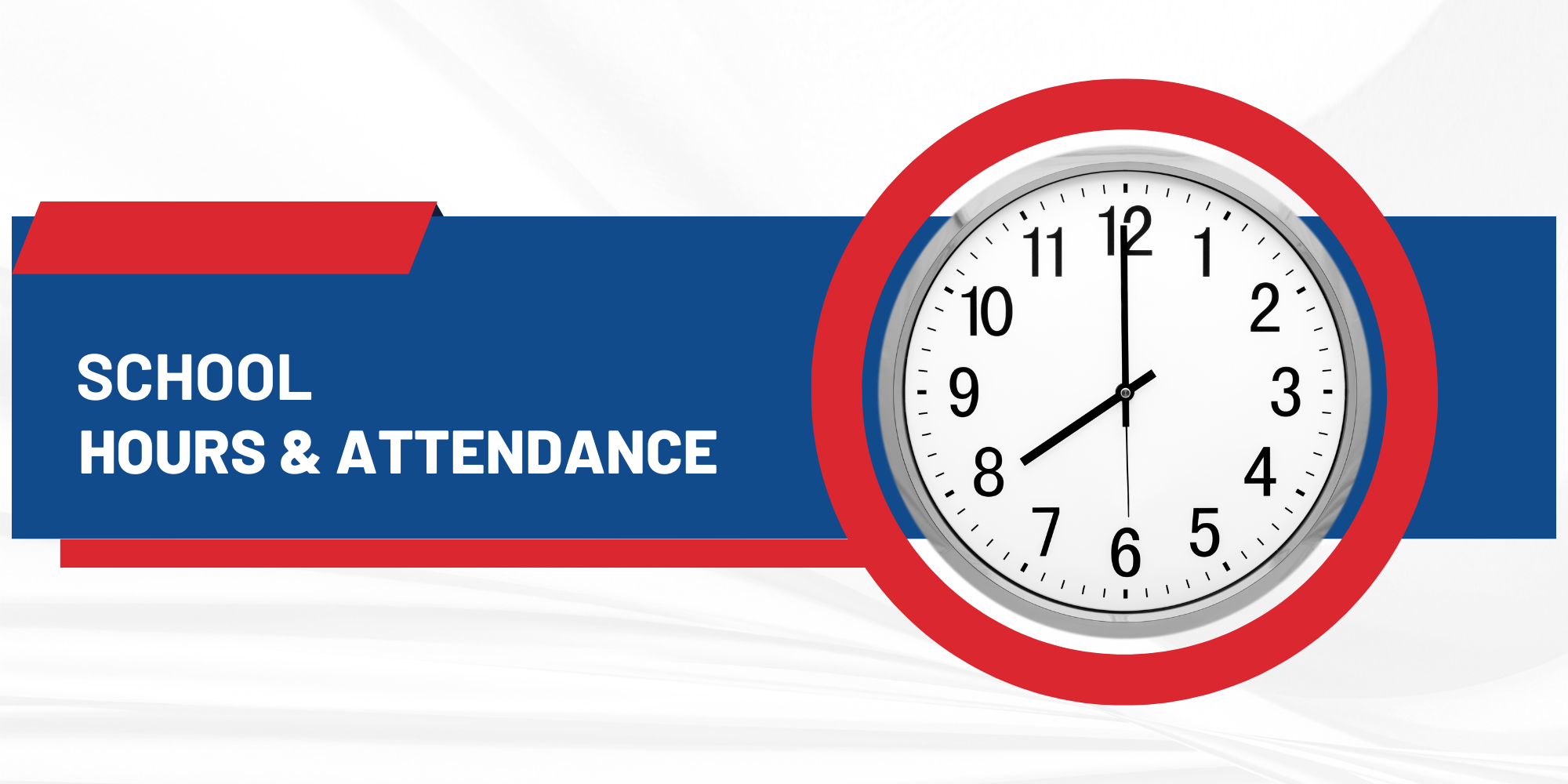 Elementary: 8:30 am - 3:30 pm. Arrival: Doors will open to elementary schools at 8:00 a.m.
Dismissal: Car riders will begin dismissal at 3:30 p.m.; Bus riders will be dismissed as buses arrive at the school after 3:30 pm.

CMS: 7:30 am - 2:30 pm. Arrival: Doors will open at Cleveland Middle at 7:00 a.m.
Dismissal: Car rider and bus rider students will be dismissed at 2:30 pm.

CHS: 7:30 am - 2:30 pm. Arrival: Doors will open at Cleveland High at 7:00 a.m. Dismissal: Students will dismiss at 2:30 p.m. to buses and cars.
Attendance is a key factor in student achievement and required by the State of Tennessee Compulsory School Attendance Law (TCA-49-6-3001).
Parent notes for an excused absence will be accepted for a total of three (3) days per semester or six (6) total absences per year. Any additional excused absence for personal illness must be accompanied by a doctor's note within five (5) school days of the student's return.
Excused absences include: personal illness, death in the family, extreme weather conditions, religious observances, college visits, pregnancy, school-sponsored or endorsed activities, summons to court, and circumstances which, in the judgment of the principal, create emergencies over which the student has no control.
Truancy Interventions:
Tier I - All students will be classified in TIER 1 at the beginning of each academic year
Parents will be notified in writing on or before the first day of school of the attendance policy and interventions that will be implemented.

Families will be notified when student absences occur.

Additional follow-up may be made if absences continue.
Tier II (5+ unexcused absences per school year)
Parent Conference

Creation of Attendance Contract

Student support assessment and/or school-level intervention if needed
Tier III (Implemented if any additional unexcused absences occur after TIER 2)
Referral to campus court

Possible school-based services referral or school-based community service
*When total absences (excused and unexcused) exceed 10% of the school year, the principal or designee may implement the above-tier system.
Cleveland City Schools Student Attendance Policy 6.200