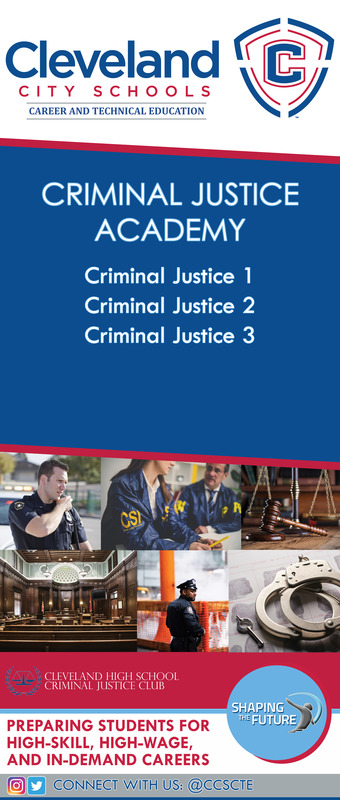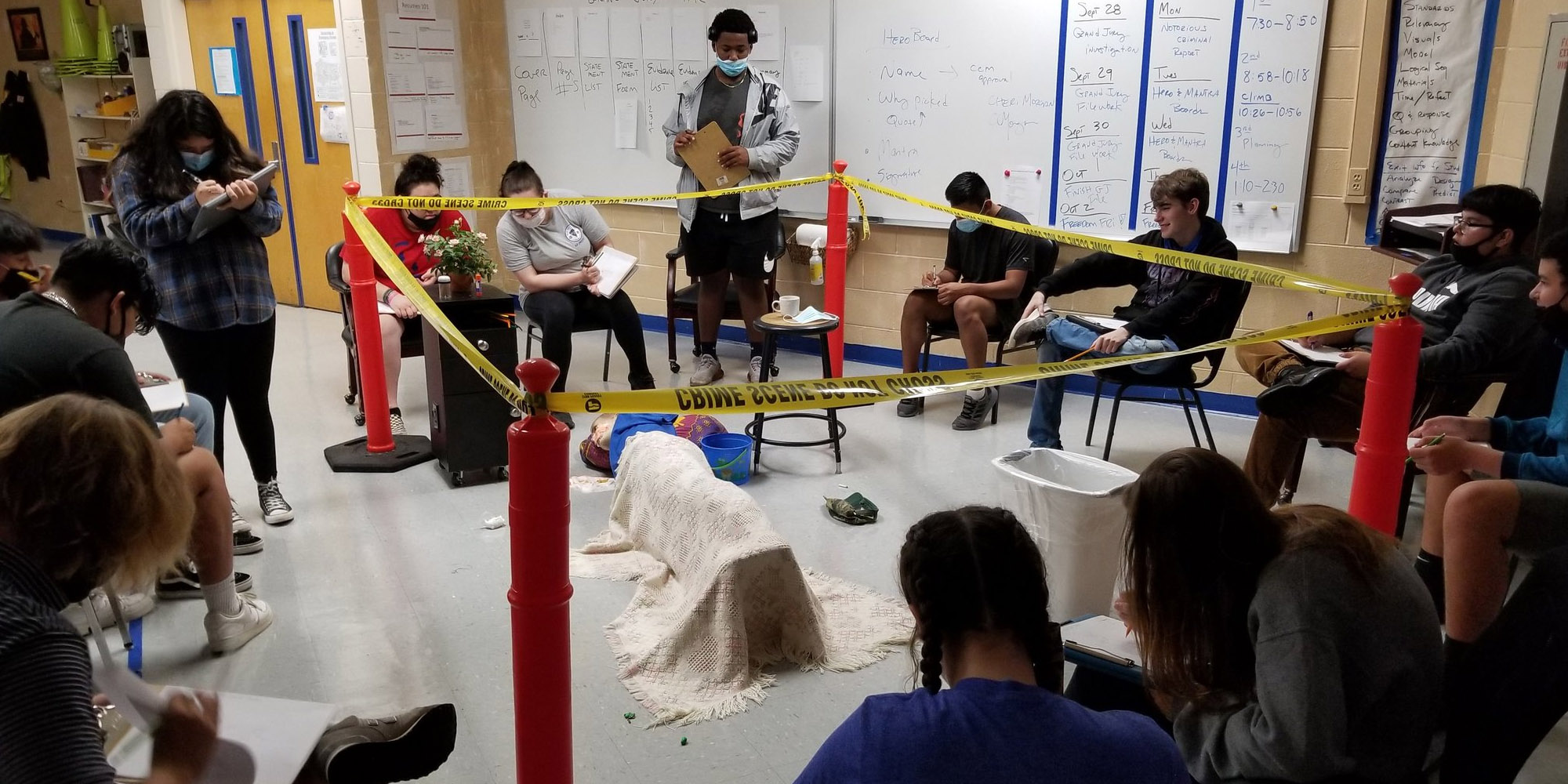 ABOUT THE PROGRAM OF STUDY
The Criminal Justice and Correction Services program of study prepares students for a range of careers in law enforcement, crime scene analysis, forensic science, public safety, and criminal justice. Course content emphasizes procedures and laws governing the application of justice in the United States, from constitutional rights to crisis scenario management and the elements of criminal investigations. Upon completion of this program of study, students will be equipped with the knowledge and skill preparation for postsecondary or career opportunities in many law- and justice-related fields.
This course is designed to give the student an overview of the United States Criminal Justice System through the examination of U.S. law enforcement agencies, the U.S. court systems, and U.S. correctional institutions. The course explores US Constitutional law, criminal law, and police procedures. Class discussions will cover current Criminal Justice news issues.
This course provides a hands-on study of law enforcement operations including investigative procedures, crime scene searches, and forensic investigation culminating in mock court trials conducted by the students. The course also explores federal and state court procedures following the process of a criminal from arrest through the judicial system.
This course provides an in-depth look at the United States Criminal Justice System and its history. The course also explores the various careers available within the three major components of the criminal justice system: law enforcement, the judicial system, and corrections. This is an Honors class and is project based. Each student is required to write three APA research papers. Dual Credit is with Cleveland State.
DUAL CREDIT OPPORTUNITIES
Dual Credit is available for Criminal Justice 3 with Cleveland State Community College.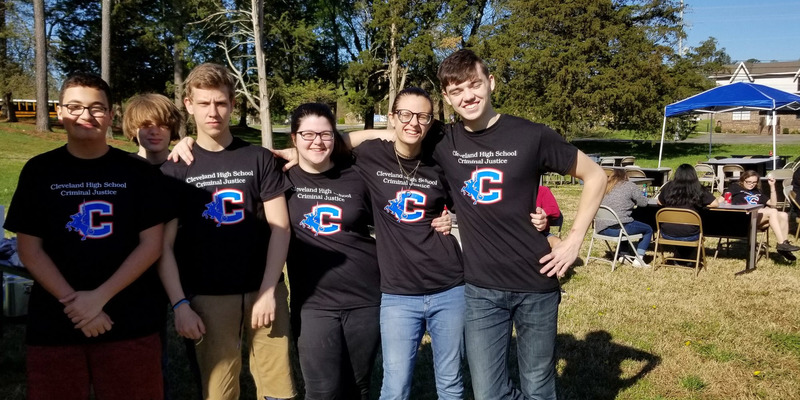 The projected employment change through 2024 for law enforcement jobs is 7,120. Applicants with a bachelor's degree and law enforcement or military experience, especially investigative experience, as well as those who speak more than one language, should have the best job opportunities. Students wishing to pursue a career as a patrol officer typically seek employment as a corrections officer/jailer until they reach their twenty-first birthday then apply for employment and training as a patrol officer. With a strong portfolio from their program of study, students will have the competitive edge when it comes to entry level employment. In addition to employment as jailers/corrections officers, high school graduates may seek employment as security guards.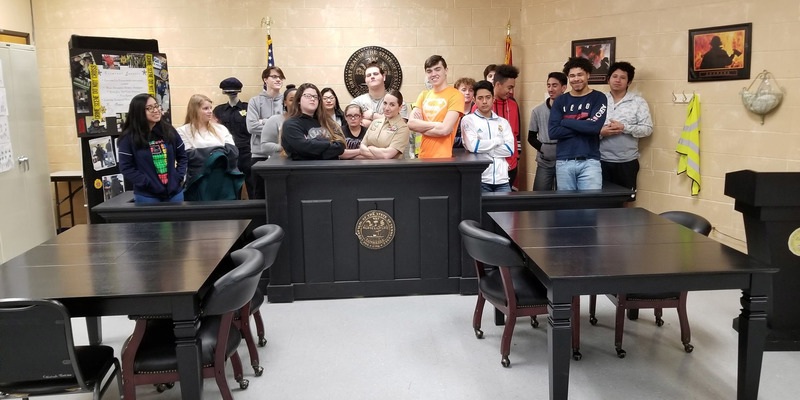 CRIMINAL JUSTICE ADVISORY COMMITTEE
The Career and Technical Education Advisory Committees are made up of volunteers who agree to serve as advisors to one or more career and technical programs. Members include representatives from business, labor, community agencies, faculty, students and other members. The primary purpose of advisory committees is to provide direction and guidance for the specific career and technical area within the school to strengthen and enhance the success of CTE programs. By working closely with the business and labor communities, we continue to provide high quality workforce training and education to our students so they will succeed in today's job market.
The committees support and strengthen the partnership between business, labor, the community, and education. The committees make recommendations that will strengthen and help to expand the curriculum to improve the quality of program(s). Members provide valuable input in areas such as curriculum development, student recruitment and placement, staff development, equipment and software recommendations.