Reconnection Week Friday, August 6 - All students (Abbreviated Day)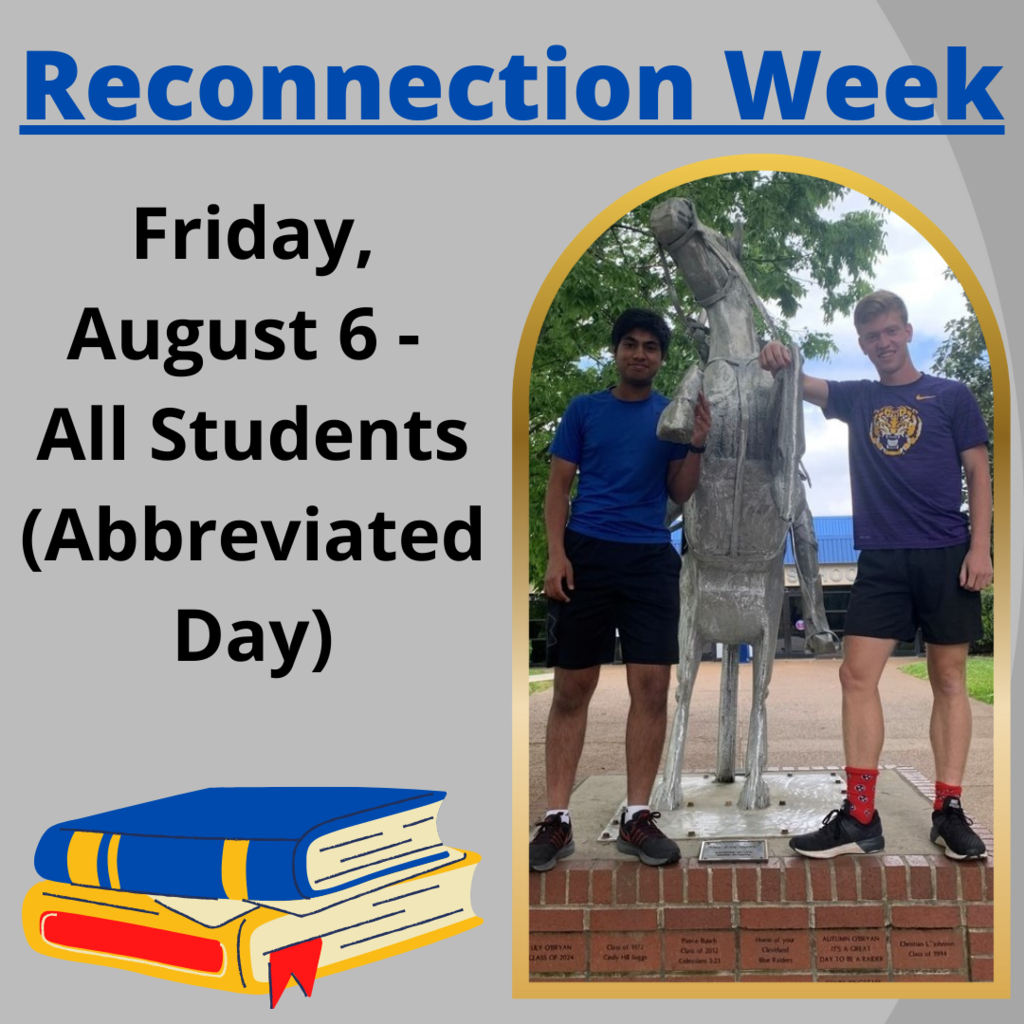 Reconnection Week Thursday, August 5 - Students with last name O-Z (Full Day)

Wednesday, August 4 - Students with last name G-N (Full Day)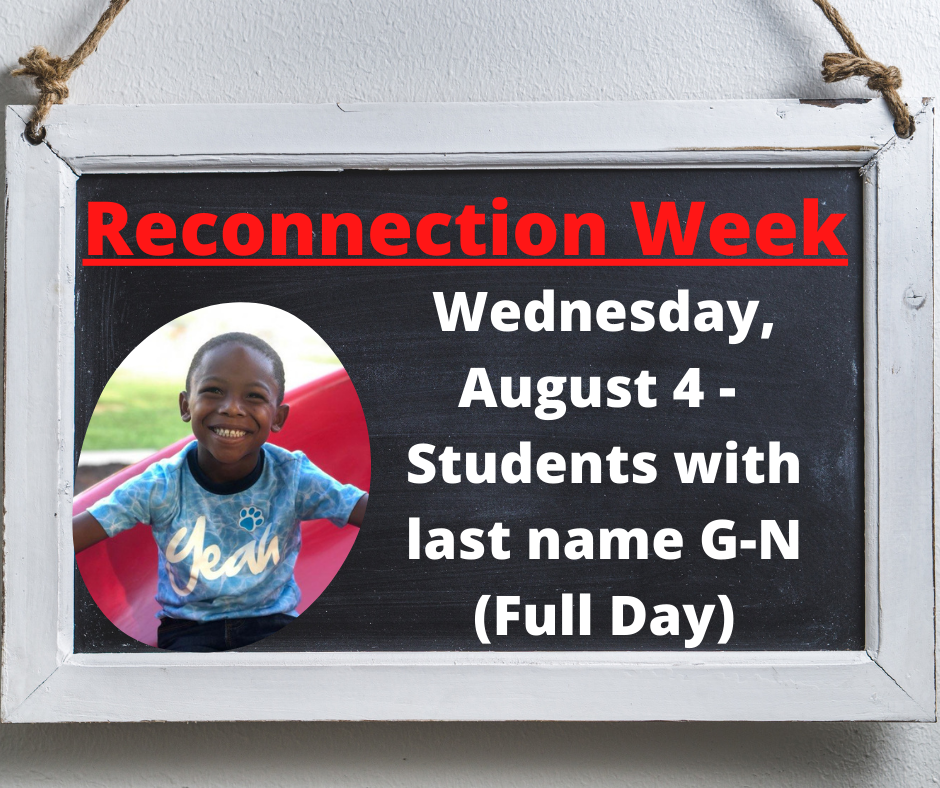 We have a new crosswalk at Cleveland High School! Please look for the flashing lights and keep our staff and students safe.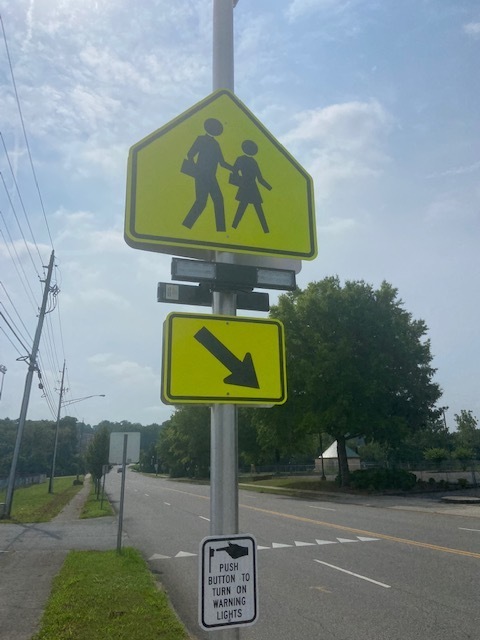 Reconnection Week Tuesday, August 3 - Students with last name A-F (Full Day)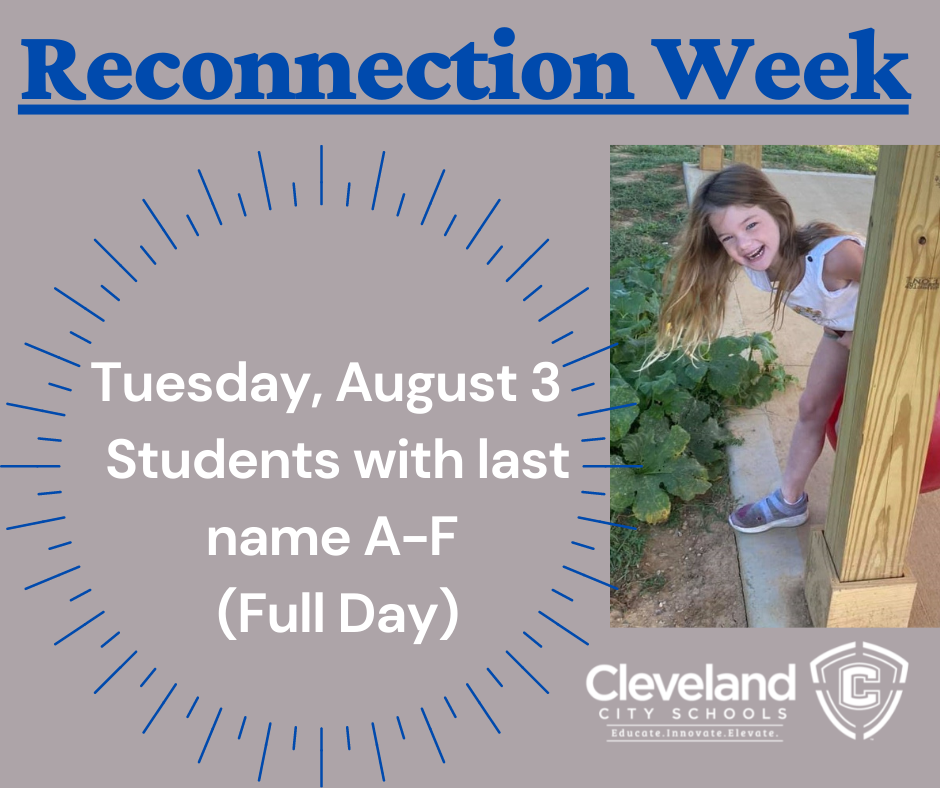 We are excited to see our students and staff together this week! Reconnection Week details are here!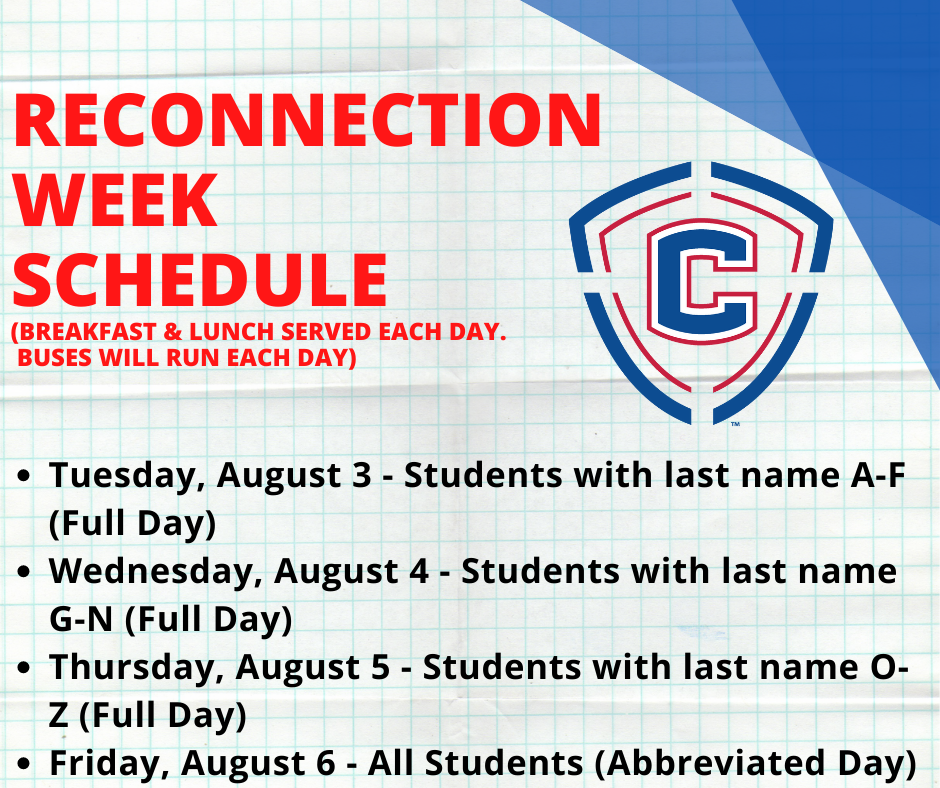 We are happy to welcome our new employees to Cleveland City Schools today at orientation!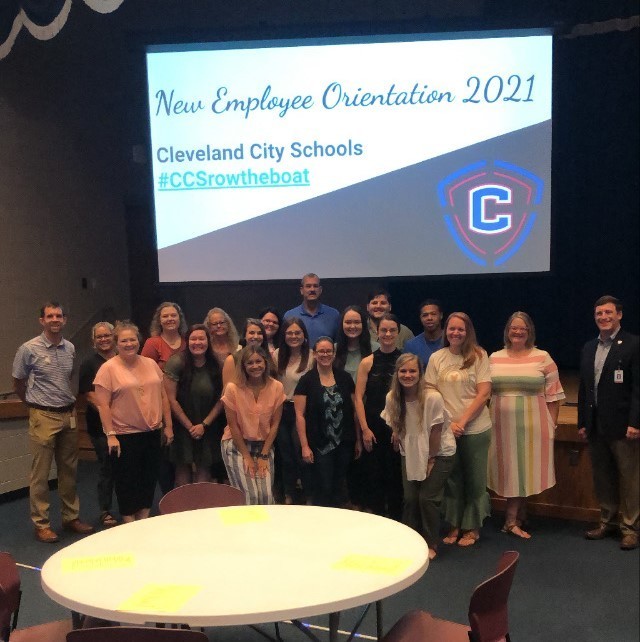 Candy's Creek Cherokee Elementary is hiring! Apply at clv.city/careers.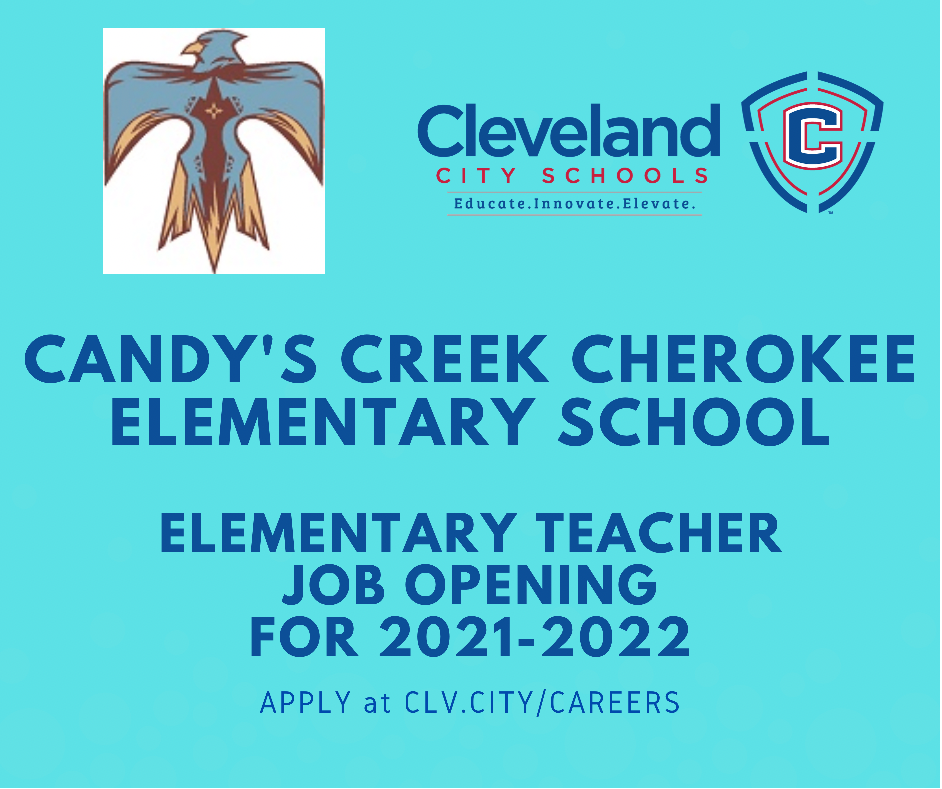 CHS is hiring a physical education teacher. Apply at clv.city/careers.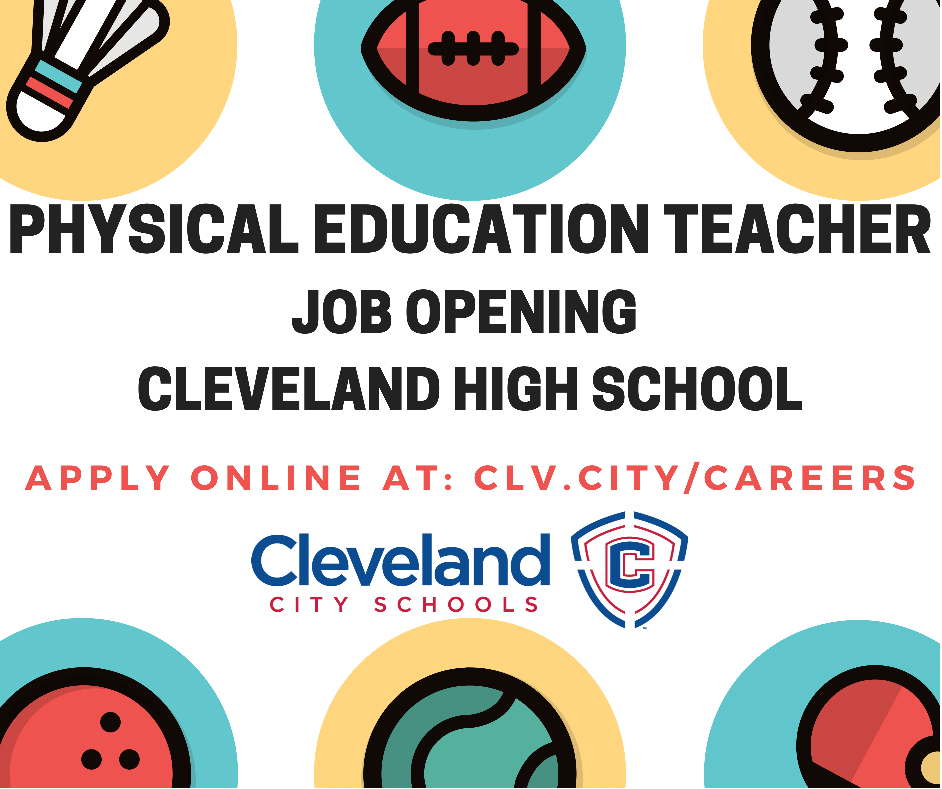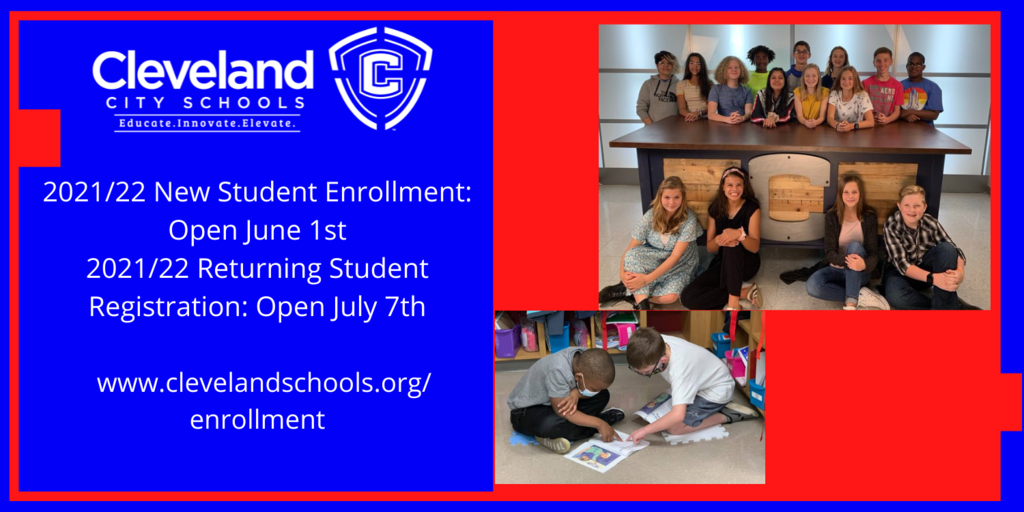 TDOE announced $2 million in Perkins Reserve Grant Awards. Congratulations to Cleveland High Schools Raider Evolve program for receiving a $43,000 Grant. The Raider Evolve program is for Juniors and Seniors and is a multi-operational school corporation managed and operated by students as "hands-on" learning laboratories and career opportunities that integrate different aspects of a real-world environment.

Dr. Russell Dyer is thrilled to announce that the Tennessee Department of Education has selected Sheron Smith as one of nine finalists for 2021-2022 Tennessee Teacher of the Year.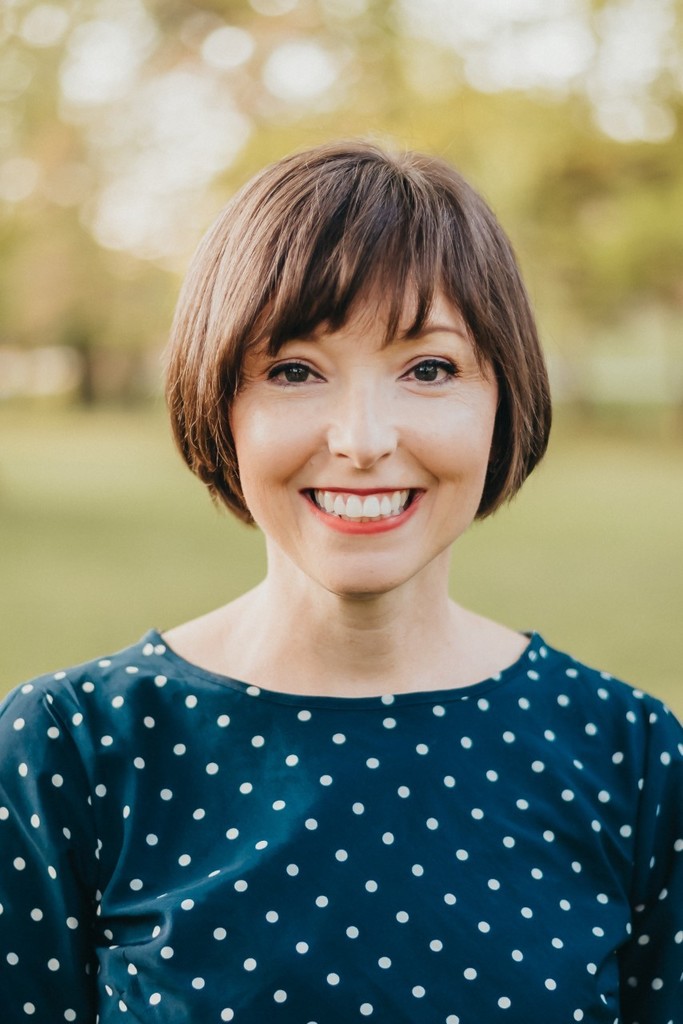 Are you looking for a Part Time position? Apply to work at Blythe Bower at clv.city/careers!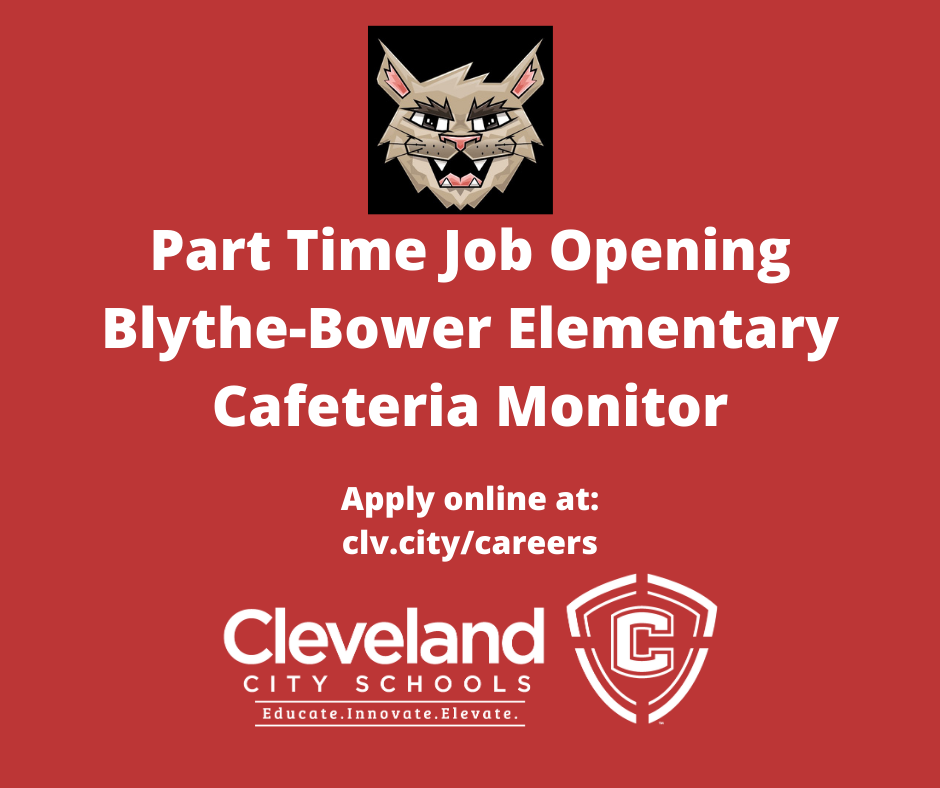 Cleveland City Schools is hiring an Instructional Facilitator at George R. Stuart Elementary. Apply at clv.city/careers.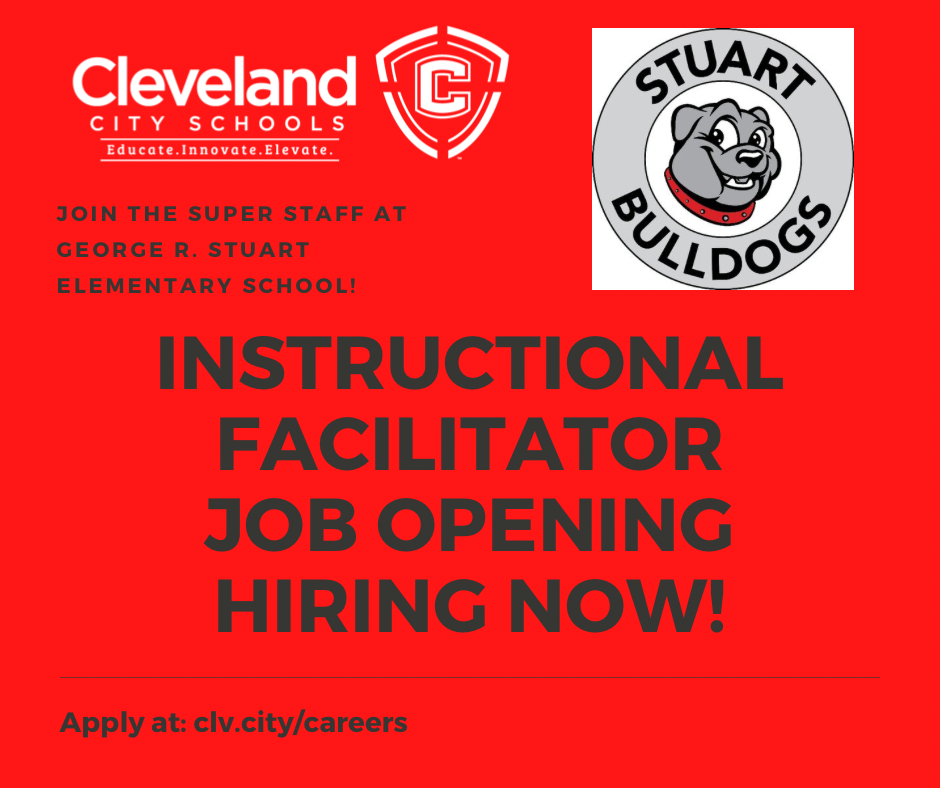 If you are attending Cleveland City Schools as a Virtual student or Traditional Student you need to turn in your immunization records to your home school. For Virtual School students your home school is where you would normally attend school in person. Also, if you are unable to get an appointment before school starts you should make an appointment ASAP and submit the appointment card to your school nurse. For more information about immunizations go to: clv.city/immunization

Cleveland City Schools has extended their deadline to enroll your student, and made updates to our Re-entry and reopening guide for 2020-2021. See all the updates at clv.city/julyupdate